---
Drywall Installation in Healthcare Projects
Hospital accreditation standards and life safety precautions make healthcare projects much more complicated. Drywall installation becomes a crucial part of the equation with multiple through-penetrations from life safety equipment. Wall Systems is the perfect solution for your drywall and fire stop needs when working in a Health Care Facility.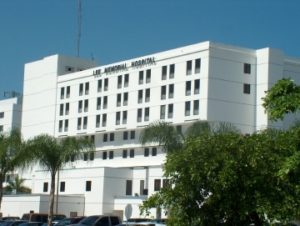 Wall Systems has received intense healthcare training in:
1) Hospital accreditation standards (JCAHO), health department codes, and basic OSHA requirements unique to the health care setting
2) Security, privacy and confidentiality within the patient environment
3) Firestopping of the numerous through-penetrations that are present in a health care facility (Wall Systems is the only firestop contractor in the state of Florida that is a FM 4991 Approved Firestop Contractor)
4) Construction risk assessment with the special hazards and precautions that are present in a health care environment
5) NFPA Life Safety Code & Interim Life Safety Measures
6) Technology Systems and challenges unique to the healthcare industry
So, why should you choose Wall Systems for your next healthcare project?
Wall Systems can offer you:
Increased Productivity—With our extensive healthcare experience, less supervision is required on the jobsite.
Reduced Costs—We are familiar with the industry lingo, the intricate technology systems and complex firestop systems, so there are fewer miscommunications on the jobsite.
Increased Safety—We have already been trained in Construction Risk Assessment including possible airborne, waterborne, and contact infection control issues, which may compromise patient care.
Reduced Patient Liability—We are aware of the special security, privacy, and confidentiality concerns in a patient environment.
Wall Systems is everything you need – drywall, metal framing, and firestopping certified professionals that you can trust when it comes to healthcare projects. Contact us so that we can help you with your bid today!